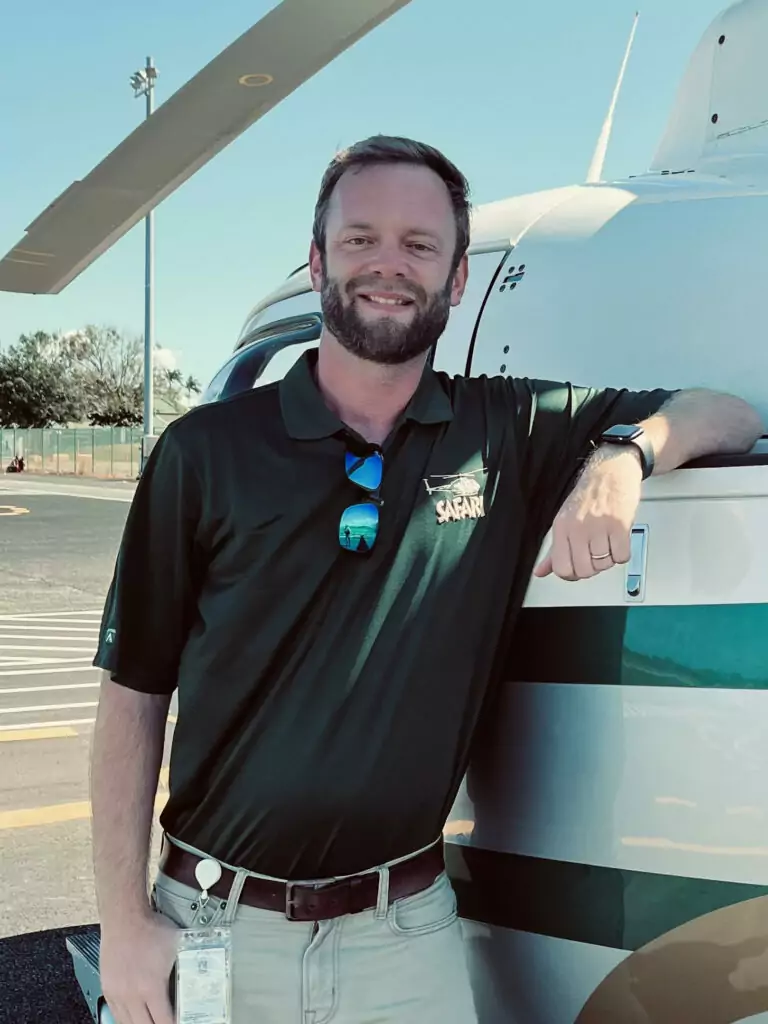 Matt
Aloha, my name is Matt and I was born and raised here in Hawaii on the north side of the Big Island.  I grew up seeing helicopters flying overhead and decided I wanted a career in aviation.
In 2001, I headed to Prescott, Arizona to complete my flight training and college, after which I started working as a flight instructor.  In 2007, I moved to a job flying in the Gulf of Mexico, Alaska, the Caribbean, and Africa, where I worked for 10 years.  I then decided to move back to Hawaii with my wife to raise my two boys on the Big Island.
To me, the best part of flying is being able to share some remote and inaccessible parts of our island with people.